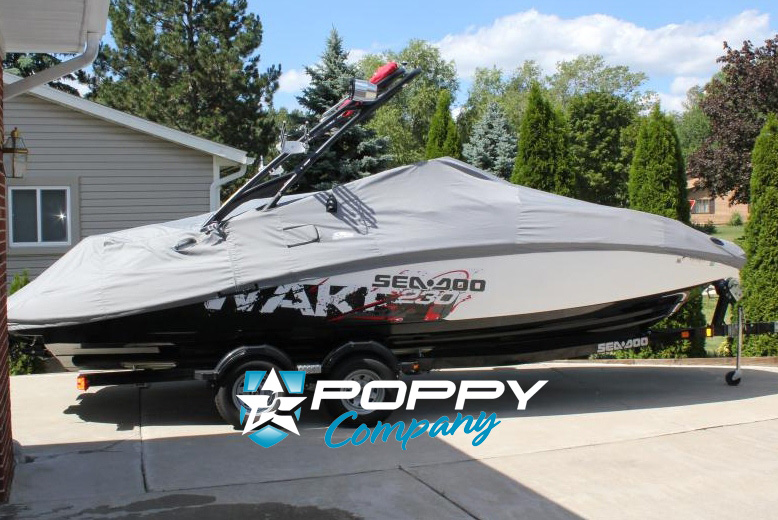 Poppy Company
My name is Terri, I am the owner of Poppy Company. We are a small company located in Brownsburg, Indiana, USA. I have been involved in the boating industry since 1992 when I started out racing Seadoo's. I began working for/with my sponsor Commercial Sewing in 1994 and helped them develop the brand SurLast Fabric which we have used on all of our boat covers since 1996.
I branched out on my own in 2007 specializing in Seadoo PWC and Seadoo Jet Boat Covers.  I know all the Seadoo models and how the covers fit and quirks about the boats.  (Please ask questions about the covers in you want to know about fit for your specific boat.)
We have since then added a few Polaris PWC Covers and in 2017 added covers for few select boat brands like Chaparral, Regal, Supra,  Supreme, Older Yamaha Boats, and Mercury Outboard Motor Covers.
We are small but mighty and our covers are all high quality American Made!